A Divina Comédia - Inferno - Canto XXXIV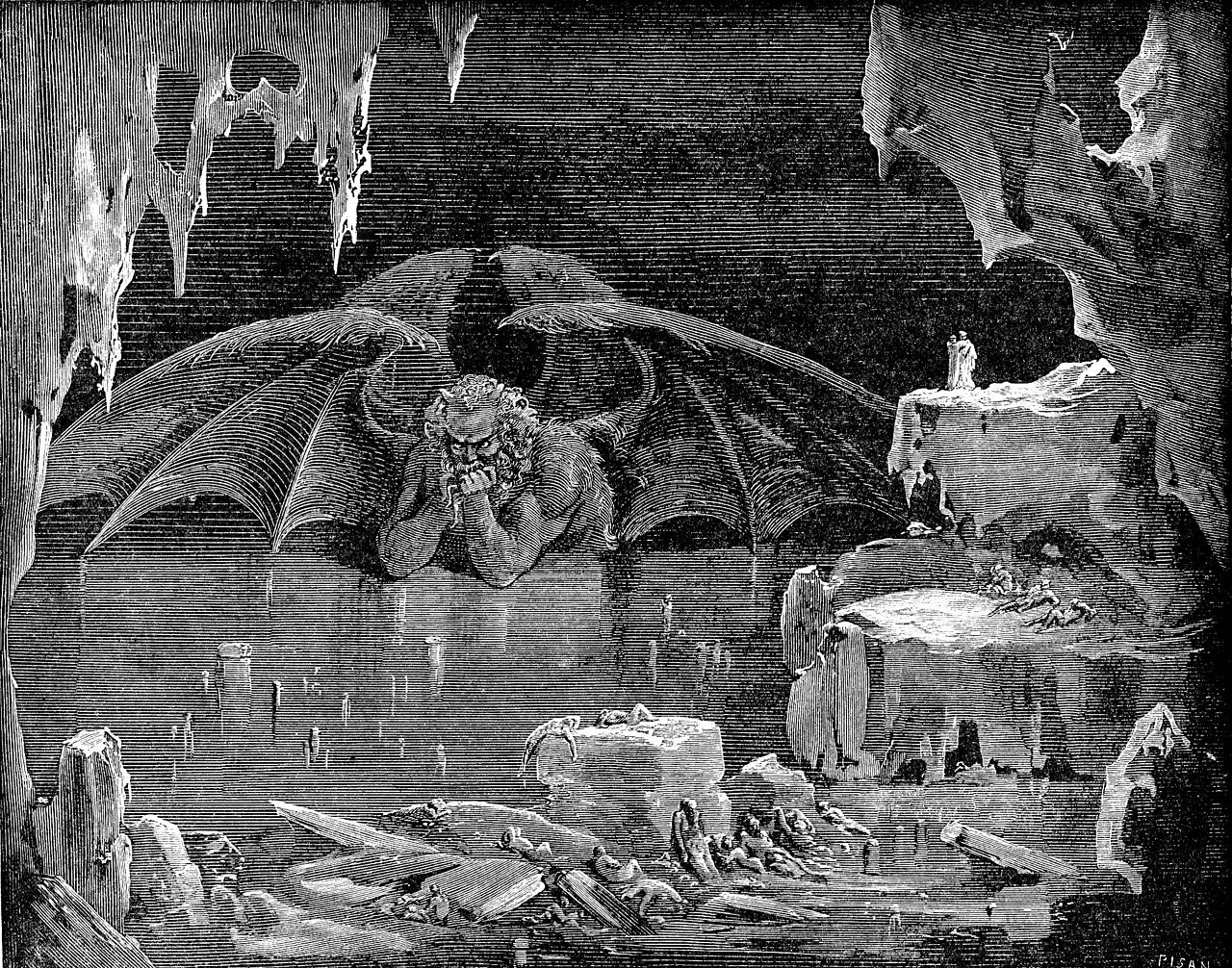 Satan by Gustave Doré
O imperador do reino doloroso

do gelo erguia seu tronco no espaço;

mais a um gigante me igualo afrontoso,

que os gigantes cotejam com seus braços;

calcula o todo se na escala veio

a parte à vista em tão grande pedaço.

The emperor of the despondent kingdom

so towered from the ice, up from midchest,

that I match better with a giant's breadth

than giants match the measure of his arms;

now you can gauge the size of all of him

if it is in proportion to such parts.
Reading progress update: I've read 33%.
Inferno - 4.5★