A Divina Comédia - Inferno - Canto III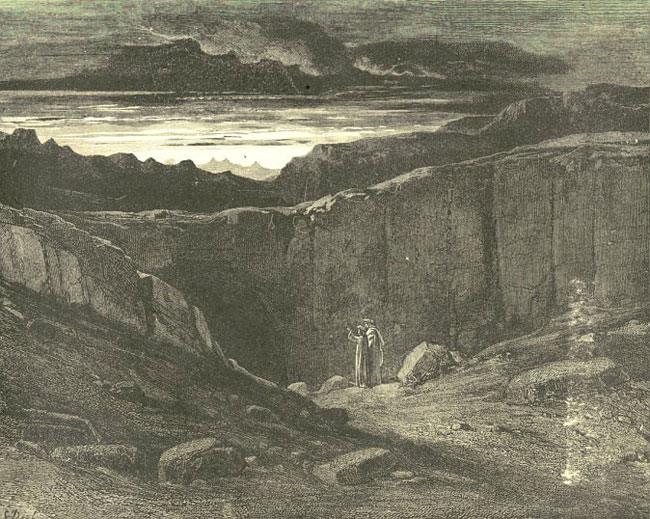 Dante and Virgil approaching the entrance to Hell by Gustave Doré
"Por mim se vai para a cidade ardente,

por mim se vai à sua eterna dor,

por mim se vai entre a perdida gente.

Justiça deu impulso ao meu Autor:

cumpriram-me poderes divinais,

a suma sapiência, o primo amor.

"Through me the way into the suffering city,

through me the way to the eternal pain,

through me the way that runs among the lost.

Justice urged on my high artificer;

my maker was divine authority,

the highest wisdom, and the primal love.

Antes de mim não se criou jamais

o que não fosse eterno; - e eterna, eu duro.

Deixai toda esperança, vós que entrais."

Before me nothing but eternal things

were made, and i endure eternally.

Abandon every hope, who enter here."